Welcome to FV 2 Cheats!
(Just a note: I am in the process of adding more items, so if you find something that doesn't have a page yet, please bare with me. It will be up soon. Also, due to a new layout I am trying on some pages, you may find missing images. These pages and images will be added as soon as possible.)
If you like what you see and would like to show me your appreciation, you can do it by clicking this image.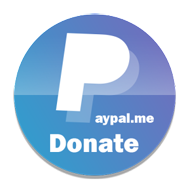 .
Any little bit will be greatly appreciated.
All of these codes have been tested using FV2 Trainer, by XsonicX,unless otherwise stated.
Visit them by clicking this image.
(I am not responsible for any issues caused by using any of these codes. You are using them at your own risk.)
Collected and tested by JoAnn Moak.
This site will give you the cheat code needed for both the item you are wanting and the item needed to create it.
If you need help finding the crafted item, click on the image of the crafted item and it will take you to a page with a little more information about that item.
Need to use a different code? Look in the crafted items section.
Code Categories
Crafting Codes
Indexes